On the way to work this morning some random radio show was talking about their top three albums of all time. This got me thinking, there is no way I could limit the albums as such merely to three. I decided I was going to make one of my infamous lists, this time about albums. At first I toyed with the idea of doing the top thirteen of all time, this lowered to the last thirty years and finally I settled on the top thirteen of the last twenty five years. Sounds like a good enough place to have this thing, so let us begin.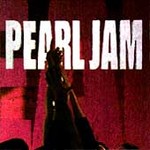 13.

Ten

by Pearl Jam
Released in 1991 Hit Songs-Alive, Evenflow and Jeremy
To this day whenever I hear Evenflow I can only think of one thing, Chris Jericho. You see his WCW theme music was basically Evenflow and so to this day I reminisce about Monday Night Jericho. Never the less, many people still love this album and this band even though I can't seem to find many other things of note that they did. This was their first album and apparently they named the album after Mookie Blaylock's jersey number. Right there the album should have been doomed, but hey this was the early ninties Seattle grunge was in. So it makes it onto the list, not because I am a fan, but because of the influence it had and the rabid following people still have for this album. Success didn't meet the band very well and they eventually took it to the Thunderdome.
12.

Evil Empire

by Rage Against The Machine
Released 1996 Singles-Bulls On Parade, People of the Sun, Vietnow
Arguablly the best band in the last twenty years to have a band member go nuts at an awards show, I put Evil Empire above their first album due to the overall record sales. For me personally every single Rage album is an epic event, especially since they don't really do anything anymore. We can look back now and determine they were five to ten years before their time. Why do I say that? Because now the Dixie Chicks are the voice of the rebellion against the government when it rightly should be Rage. If only they could get over whatever it is that is holding them back and let loose on this administration. How awesome of an album would that be? I hope de la Rocha and the boys can come to terms with their differences and make a record. I know the concerts this summer have given us hope.

11.

Like a Virgin

by Madonna
Released 1984 Singles-Like A Virgin, Material Girl, Angel
It pains me to put this album above Rage, but there is no argument on how Madonna took over the world after this album. From the songs to the following performances, it cemented Madonna's spot as the top female artist of the 80s. This was right on the middle of Madonna being hot and dressing like a whore so all could enjoy something of f this album, if only visually. This is the type of album Britney, Christina, Jessica and every other pop princess attempts to recreate. Sadly, or maybe not, they have decided to become notorious in some fashion through the tabloids. Hell, Paris Hilton didn't have to sing, even if she has, to get the kind of notoriety that only Madonna could reach. You think about Madonna, and all the controversy, and it all began with this album.
10.

Ready to Die

by The Notorious B.I.G.
Released 1994 Singles-Juicy, Big Poppa, Warning
I would designate this album as the beginning of the East Coast rap surge that we saw in the mid 90s. Biggie built an empire that is still running to this day and it all started with this album. Look at the whos who that was on this album as some type of performer or collaberator, Method Man, Faith Evens, Mary J Blige, Lil Kim, Dianna King and of course Diddy. This would begin the East Coast West Coast rap wars which would sadly see the deaths of Biggie and 2 Pac...allegedly. There may be better albums out there from Biggie or one of the other east coasters, but there is none more influential to the rap and hip hop scene on the east coast.


9.

Dookie

by Green Day
Released 1994 Singles-Longview, Welcome To Paradise and Basket Case
It all started here, or at least that is what we all assume started it all. Of course I am talking about the entire pop punk craze that has lasted since 1994. It continues on to this day, though it has slowed in recent years after Blink 182 reached their climax. I can guess that right now, those of you reading this very well may have a Green Day song from Dookie in your head right now. Is Welcome to Paradise playing nonstop? I know right now it is in my head and likely in yours. We all can even see the vauge outline of the album cover in our head as well. You see all that reaction, that is based on the impact that this album has had on all of us who grew up in our teens in the 90s. Some have argued that this has been their only good album until American Idiot in 2004. They are here due to their influence on an industry that only wants to make money, and their souls be damned for it.
8.

1984

by Van Halen
Released 1984 Singles-Panama, Jump and Hot For Teacher
Now we know how much Green Day was in your head, but reading those three songs I want to ask everyone a very personal and honest question. Which of those three songs just jumped into your head? If you're like me it is Panama, but that is likely due to Superbad and all the commercials playing it on the television. Without a doubt though this is the pinnacle of Lee Roth Halen, and that can't be questioned, those three songs alone everyone in the world knows. I guess it could be argued that the first album was better, but in my simple opinion I disagree. Plus, it isn't in the last twenty five years so it isn't eligible for this list anyways. The last of the original lineup with Roth, it is their diamond and epitomized what 80s rock would become with the hair bands. I only wish we had bands who could produce greatness like this in the world today.
7.

The Joshua Tree

by U2
Released 1987 Singles-With or Without You, I Still Haven't Found What I'm Looking For and Where The Streets Have No Name
Let me just paraphrase this entry entry by stating that I don't care for U2. I think Henry Rollins once said it best when he said, "I fucking hate U2". That being said 1987 was one of those years in music when so many things become classics. Some albums yet to come are from 1987 and where I don't put much into the Grammys this album won Best Album for that year. Hell, the singles listed above are three of the four songs I like by U2, that's it. True I feel they sold out much like the Chili Peppers did later in their careers, and I can respect the message they try to send, I just like my message with some more balls. Rage, message with balls. U2 has always seemed...prissy...to me. Oh look it's THE EDGE who looks about as Edgy as a foothill. Never the less, this album is hugely influential and continues to move people to this day, so I will not hurt it simply because I despise the band and thus it is here.
6.

Licensed to Ill

by The Beastie Boys
Released 1986 Singles-Paul Revere, Brass Monkey and (You Gotta) Fight for Your Right (to Party!)
If you were like me or any other person I know growing up during this time period, at one time you knew almost every single word to every single song on Licensed to Ill. I mean come on, who here ever went to some high school or college party and something from this album WASN'T played? Hell, I went to some parties where this was the sole CD and it was played over and over, and this is how when even in an inebriated state we all managed to learn the words to this album. One of the more innovative albums of all time, it was truly a trend setter. It took the story telling art of some of the sixties and seventies style of music and transformed them into rap and hip hop. They are still rhymin and stealin to this day, managing to update their style to the times, but unlike other bands, not selling out on who they have been as well.

5.

The Chronic

by Dr Dre
Released 1992 Singles-Nuthing But A G Thang, Let Me Ride and Dre Day
In the 80s Dr Dre was a part of the innovative and groundbreaking rap group known as NWA. There was no one quite like them ever, no one knew what gangsta rap was before NWA and their release of terror upon the United States. They grew, egos grew, and the band separated. Dr Dre began his solo career with The Chronic which really was the first big record when it comes to the style of G-Funk music. It was so inspiring to the hip hop community that producers tried bringing the sound over for Ready To Die. I think the most important thing to college students everywhere is that it introduced us to a man who would be influential to our lives, Snoop Dogg. The combo of Dre and Snoop was unbeatable for many years and it didn't matter if you were Biggie and Diddy, Diddy and Mace, Method Man and Redman or Master P and No Limit. He started going down until he found Eminem, who almost made this list as well, but The Chronic is still the epitome of the G-Funk era...with a gangsta twist.
4.

Thriller

by Michael Jackson
Released 1982 Singles-Thriller, Beat It and Billie Jean
I have heard arguments in the past that claim Thriller is the greatest album of all time. It is listed as the greatest selling album of all time. The album spent 37 weeks as the number one album on Billboard. It is one of three albums to be on Billboard's 200 for one full year. Oddly Alanis Morissette and Celine Dion are the other two, don't ask me I just work here. It produced three of the most memorable songs, which were followed by three of the greatest music videos of all time. Thriller is also the first album, of only three in history, to produce seven top-ten singles, and the first and to date only album to be the best-selling album of two years (1983 and 1984) in the United States. In other words no album has ever made the US and the music scene its bitch quite like Thriller. Hell, this album continues to sell today. Though some may ask, why all the way back at four? Well, for me personally I think the three above it have a longer lasting influence in the musical world as people are still trying to create what they did, no one is trying to be Michael Jackson anymore...except Justin Timberlake.
3.

Master of Puppets

by Metallica
Released 1986 Singles-Master of Puppets, Welcome Home (Sanitarium) and Disposable Heroes
I seem to have used the word epitome a great deal today and it still holds true to this album. Let us just say that this is arguably the greatest Metallica album of all time. You will often hear Metallica fans argue over what is the best album, but I think you will find that Master of Puppets receives more votes by true metal fans then any other album. Of course you'll have you non-metal but think they're metal fans who love the Black Album but true fans love Master of Puppets. Disposable Heroes is Hetfields most physically grueling guitar work on probably any album and this was truly Metallica at their best. This album innovated the metal scene and gave birth to a new style of music in a way. They managed to mix thrash, power and progressive metal into one fluid machine while incorporating the social commentary about war, politics and drug abuse. Sadly in about five years Metallica would sell out, or as bands have decided to call it and "grow as artists". This usually translates to a more mainstream sound that will make us richer. In an ironic turn of events, Metallica is against pirating of music when their entire career can almost be fully thanked due to tape trading in the early 80s. You're welcome, assholes.

2.

Nevermind

by Nirvana
Released 1991 Singles-Smells Like Teen Spirit, Come As You Are and Lithium
It could be said that Nevermind was the album that started the Seattle grunge craze in the early 90s. It could be said that they were our last great artist to emerge and to die far too early in life. It also could be said that far too many of you became Nirvana fans after Cobain's death then before and acted like you all had been lifelong fans. Thankfully I was not a fan like most people, I respected their music but I didn't have the hard on that some people had for them. I saw Nirvana fans here and there, but once Cobain died you saw them everywhere. All you saw were these tortured souls who missed their guiding light, but you can only be so tortured when you're ten years old in the burbs. With all of that aside, I have come to appreciate as I got older the beauty of the music this album produced. I did understand some of the songs as I was no longer a child and had my own demons to overcome. I could understand why so many people associated themselves with Nirvana before they died and why the music meant more to them then just pretty sounds. I understood how people connected with the band before it became known for it's dead lead singer. It is for that reason I put Nirvana's Nevermind at number 2.
1.

Appetite for Destruction

by Guns N Roses
Released 1987 Singles-Welcome To The Jungle, Paradise City and Sweet Child O' Mine
Ask yourselves, what band do you wish would get off their collective asses, reform and take the world once more by storm? Those of you who didn't say Guns N Roses are either lying or just don't know good music. You are probably people who listen to pop music non stop and as such your opinion is null and void. GnR was THE force in the rock world in the late 80s and early 90s. We all have a favorite song, we all either wanted to be Slash or Axel. I can't think of a first album by a band that is more loved then Appetite for Destruction. Hell, some could say they never had a better album, though I know people who swear by Use Your Illusion I and II. I mean look at how big of an impact GnR has on us all. Do we remember at the MTV awards when he brought out the NEW GnR with Buckethead? Jimmy Fallon had an orgasm right on stage, I'm pretty sure he still has the taser burns to show for his obsession that night. Has another other band in history caused massive riots in multiple cities like GnR has? This album is what every rock band should shoot for, this is the bar that has never been reached. This is the holy grail of metal, we may one day see a band reach this level and may even surpass it, but I may not be alive to see that day.