Yes, we all know that the All Star game is nothing then a glorified popularity contest. Hell, it's not even that when the only teams represented in the game come from Boston or New York. How players who DESERVE to be in the game get snubbed is beyond me. Yes, I understand they think folks watching their favorite players will raise viewership, but if the guy is batting .220 anyways having him hit against the best pitchers in the game isn't going to help him.
Furthermore if you allow those who have earned that top spot more folks would watch it since there are more folks who hate the Yankees and Red Sox then there are who love them. I would like to take away the manager option for the game, he shouldn't be allowed to select anyone, neither should the players. This is the computer age, find out statistically who is the best at each position and fill them accordingly. Finally, perhaps a cap of how many players one team can have. SIX RED SOX?! Pedroia and Youkalis have no business in this game, and I'm a fan of both.
So basically I have taken the template of every team gets a player and went with the players who are playing the best in baseball, not who is most popular. I will defend my selections in the comments.
AMERICAN LEAGUE ALL STARS STARTING LINE UP
1B Justin Morneau-Minnesota Twins
2B Aaron Hill-Toronto Blue Jays
3B Michael Young-Texas Rangers
SS Derek Jeter-New York Yankees
OF Tori Hunter-LA Angels of Anaheim
OF Ichiro Suzuki-Seattle Mariners
OF Carl Crawford-Tampa Bay Rays
C Joe Mauer-Minnesota Twins
SP Zach Greinke-Kansas City Royals
NATIONAL LEAGUE ALL STARS STARTING LINE UP
1B Albert Puljos-St Louis Cardinals
2B Chase Utley-Philadelphia Phillies
3B Pablo Sandoval-San Francisco Giants
SS Hanley Rameriz-Florida Marlins
OF Ryan Braun-Milwakee Brewers
OF Raul Ibanez-Philadelphia Phillies
OF Brad Hawpe-Colorado Rockies
C Brian McCann-Atlanta Braves
SP Tim Lincecum-San Francisco Giants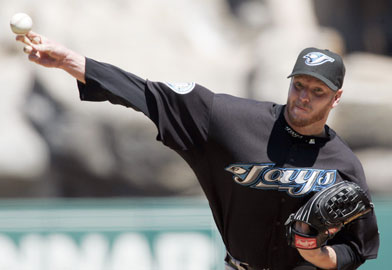 American League Reserves
P Roy Halladay-Blue Jays
P Kevin Slowey-Twins
P Tim Wakefield-Red Sox
P Josh Beckett-Red Sox
P Jered Weaver-Angels
P Mark Buehrle-White Sox
P Felix Hernandex-Mariners
P Kevin Millwood-Rangers
P Mariano Rivera-Yankees
P Andrew Bailey-Athletics
P Joe Nathan-Twins
P Jonathon Papelbon-Red Sox
P Brian Fuentes-Angels
1B Miguel Cabrera-Tigers
2B Robinson Cano-Yankees
3B Evan Longoria-Rays
SS Jason Bartlett-Rays
IF Mark Teixeira-Yankees
OF Jermaine Dye-White Sox
OF Adam Jones-Orioles
OF Jason Bay-Red Sox
OF Jacoby Ellsbury-Red Sox
C Victor Martinez-Indians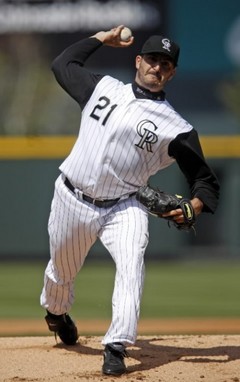 National League Reserves
P Jason Marquis-Rockies
P Matt Cain-Giants
P Chad Billingsley-Dodgers
P Johan Santana-Mets
P Ryan Franklin-Cardinals
P Heath Bell-Padres
P Francisco Rodriguz-Mets
P Rafeal Soriano-Braves
P Francisco Cordero-Reds
P Dan Haren-Diamonbacks
P Yovani Gallardo-Brewers
P Trevor Hoffman-Brewers
P Ted Lilly-Cubs
1B Prince Fielder-Brewers
2B Freddy Sanchez-Pirates
3B Ryan Zimmerman-Nationals
SS Miguel Tejada-Astros
IF David Wright-Mets
OF Justin Upton-Diamondbacks
OF Shane Victorino-Phillies
OF Hunter Pence-Astros
OF Matt Kemp-Dodgers
C Yadier Molina-Cardinals